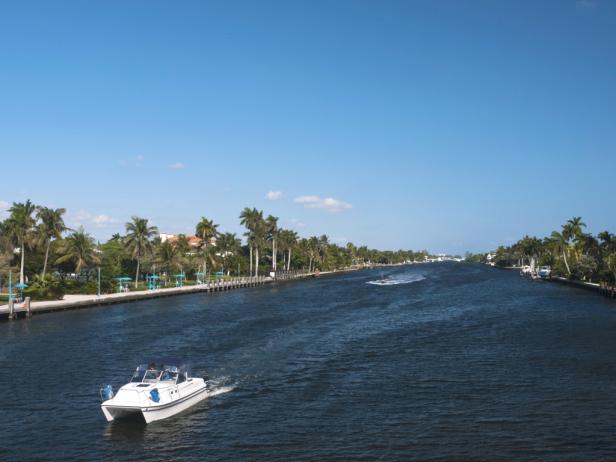 Delray Beach at Ocean and Atlantic avenues is a charming village by the sea. Each year, nearly 1 million visitors flock to this family-friendly, 2-mile-long beach ideal for sunbathing, swimming and sand-castle building. When the sun goes down, visitors take a stroll on festive Atlantic Avenue, enjoying the boutiques, seafood restaurants, cool architecture and the Pineapple Grove Arts District. And if you're looking for a worthwhile splurge, check into the Seagate Hotel and Spa on Atlantic Avenue, just a short trolley ride to the beach and the private Seagate Beach Club.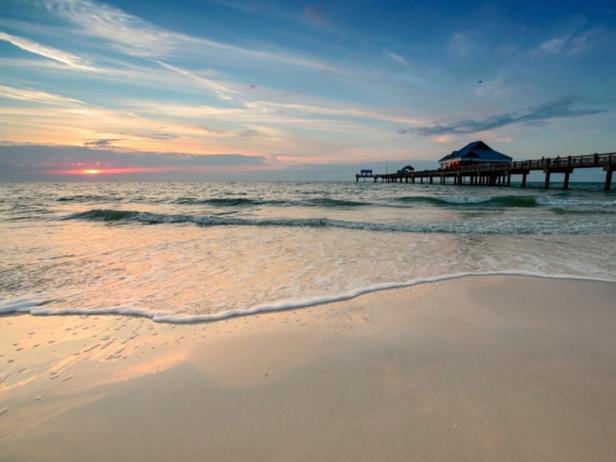 Clearwater Beach's well-deserved reputation as one of America's finest beaches has lured countless families and couples to its broad, sandy shores and beachfront hotels. Spread along a narrow, 3-mile stretch of the Pinellas Peninsula on the Gulf Coast, Clearwater Beach straddles the blue waters of the Gulf of Mexico to the west and tranquil Tampa Bay to the east. This location between the 2 waters and Clearwater's proximity to Tampa offer visitors ample activities, such as sunbathing on white-sand beaches, diving into a game of beach volleyball, renting fishing boats, taking a dolphin-watching cruise, parasailing or heading to a mainland museum or aquarium.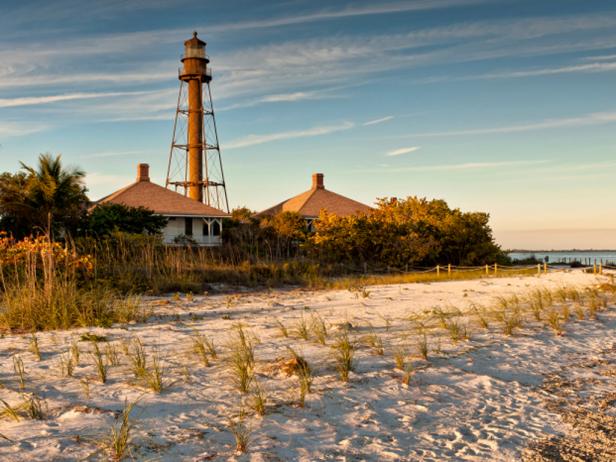 Sanibel is a unique barrier island with an east-west orientation that differs from the typical north-south layout. This east-west designation has helped Sanibel earn its reputation as one of the Shell Islands — prime spots along Florida's coastline for gathering perfectly intact shells in every shape and size. Hit the beach with a bucket, shovel and small net, and stroll the beach at low tide to peruse the ocean's bounty of conch, cockles and scallop shells. Bowman's Beach is the quietest and most remote stretch of sand in Sanibel, while a historic lighthouse beckons visitors to take a stroll on the rustic boardwalk at Lighthouse Beach.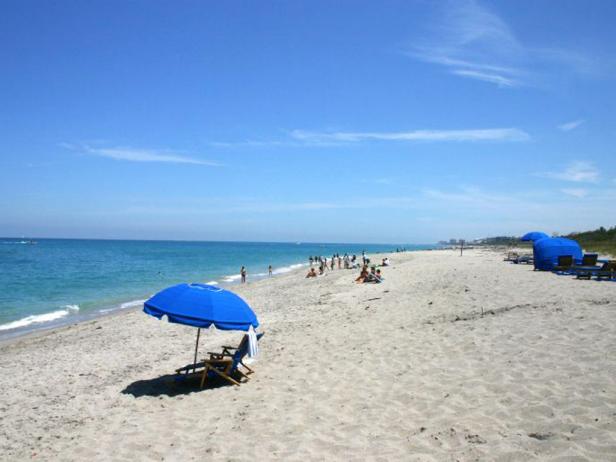 Clinton & Charles Robertson, flickr
Relaxing is easy on Atlantic Beach: Sand as soft and white as sugar, brilliant sunshine and azure waters abound. And while Atlantic Beach has heaps of small-town charm, it's also just a short drive from Jacksonville, making it convenient for day-trippers and vacationers who want a short airport-to-beach commute. History buffs can learn about the development of the Atlantic Beach and neighboring Jacksonville beaches at the area's Beaches Museum and History Center. After spending the afternoon strolling the shores, head to Beaches Town Center's pedestrian-friendly cobblestone streets and check out the town's restaurants, galleries, boutiques and frequent special events, including live music and the monthly North Beaches Art Walk, held on the third Thursday of every month.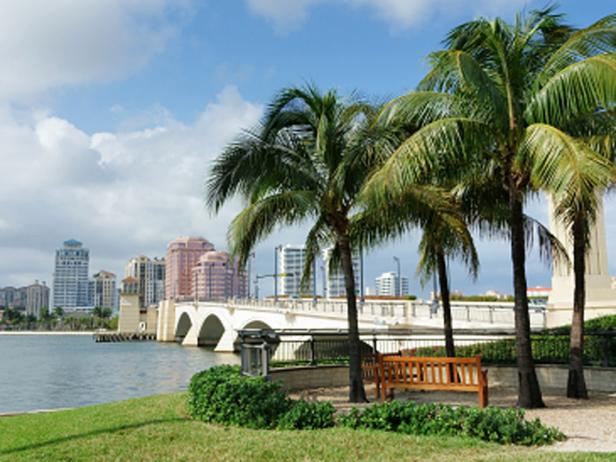 It may have more than 47 miles of pristine beaches, but the crown jewel of Palm Beach County, FL, is, without a doubt, exclusive Palm Beach — a 14-mile-long, half-mile-wide island of wealth and extravagance. Winter home to the Vanderbilts, the Kennedys, the Rockefellers and a slew of newly minted millionaires, Palm Beach features some of Florida's finest hotels, restaurants and shops, as well as some truly beautiful beaches. Perched next to the Gulf Stream, Palm Beach enjoys the benefit of warm blue water and gentle breezes. John D. MacArthur State Park has a beautiful beach perfect for families, as well as abundant marine life and rare plants to explore on a nature walk.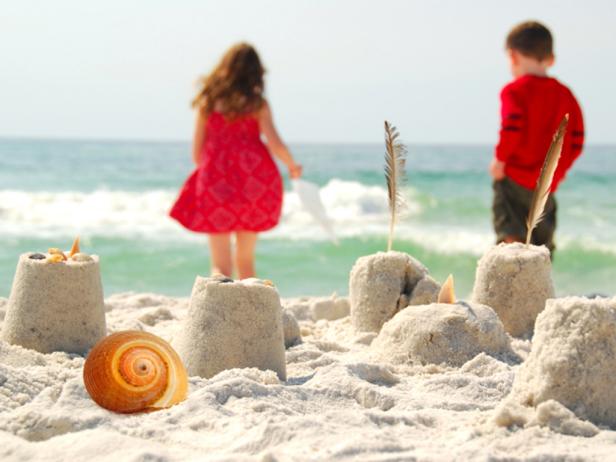 Along with Sanibel, Captiva Island shares the distinction of being one of Florida's Shell Islands. Captiva is generally the spot to find the larger of the intact shells. Turner Beach, though not good for swimming because of fast currents, is the perfect spot for a shell-hunting adventure. Just be sure to leave any live shells on the beach, or you'll risk breaking the state's strict shelling laws. At sunset, head to Captiva Beach at the end of Captiva Drive to take in a spectacular sunset.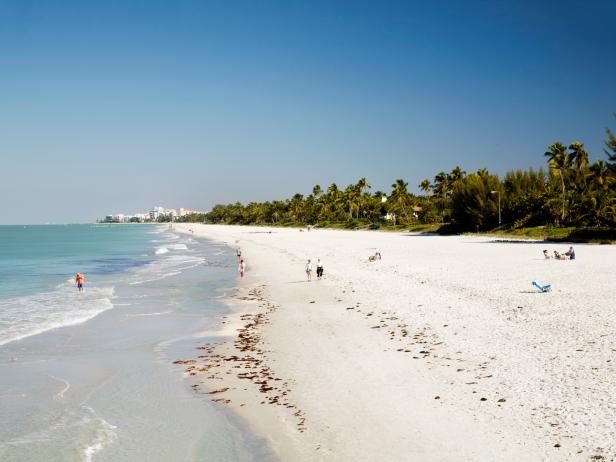 Charles Cook/Lonely Planet Images/Getty Images
The biggest dilemma when chilling on the pearly white sands in Naples which way to look. On 1 side are the rolling waves, and on the other are the gleaming mansions that make up Millionaires' Row. One of the most popular beaches at Naples Pier is in the city, on 12th Avenue South. Another great beach lies a few miles north of Old Naples, at the Delnor-Wiggins Pass State Park. This is a great place to spread out the family's beach blanket and camp out for the day, as there are bathhouses and food stands on-site and rentals available for everything from umbrellas to kayaks to snorkeling gear.